LUSTR offers high quality installation of Paint Protection Film (PPF) in Chicago. Using the same attention to detail as our premium car detailing services, we provide clients with the highest quality in fit and finish.
Paint Protection Film is the best way to protect your vehicle's paint from road debris and prevent rock chips.  PPF is the only product that's irreplaceable when it comes to protecting your car's finish.  Nothing else can look so good yet protect the paint so well!  PPF is not invincible though.  If something too sharp, large or fast hits the paint it can definitely rip through the film.  Even so, this is rare and when it does happen the paint usually remains perfectly fine.
We do our best to wrap all edges and use as few pieces as possible for the cleanest install.  The self-healing property of Paint Protection Film are a huge bonus as it keeps the paint swirl free and easier to clean.  As if that wasn't enough, both clear and matte film are available so we can protect glossy and satin surfaces!
Whether you want to protect your daily driver or your exotic for years to come, we can help with any recommendations and a great install.  Contact us with any questions or to schedule some dates.
Many clients get full vehicle PPF coverage so everything is protected from road debris and random scrapes or scuffs.  Swirls are also a thing of the past since the film has a self-healing topcoat.
Paint is thoroughly prepped by washing, decontamination and machine polishing
All exterior painted panels are wrapped with XPEL Paint Protection Film
Headlights and fog lights are protected when possible
We wrap edges where possible, such as jambs, around most panels and into wheel wells
1 layer of ceramic coating is applied to all the painted surfaces and headlights
Starting at: $6500 for cars and $6900 for SUVs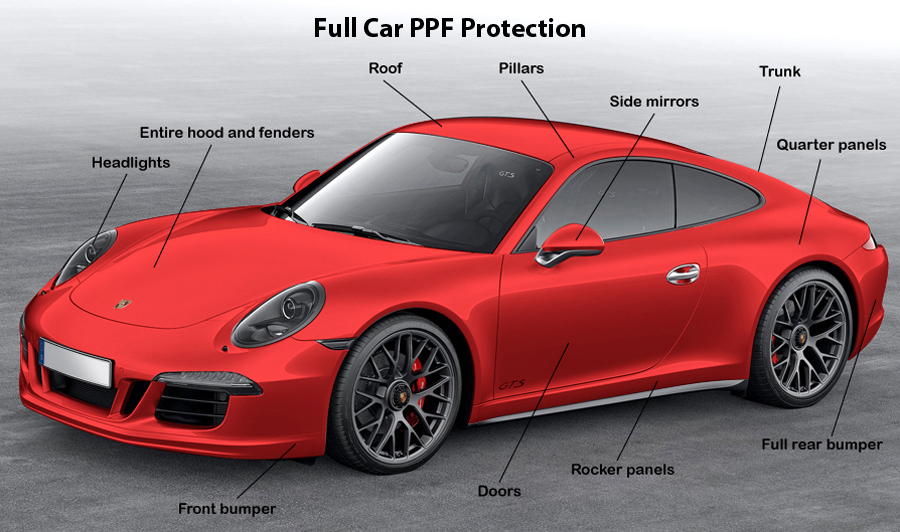 Full Front End Protection
Our most popular PPF package is the full front protection.  We cover the front facing panels that get the most damage.  After a proper paint prep, we cover the following with XPEL PPF:
Hood
Fenders
Front bumper
Mirror covers
Headlights and fog lights are protected when possible
Starting at: $1600 for cars and $1750 for SUVs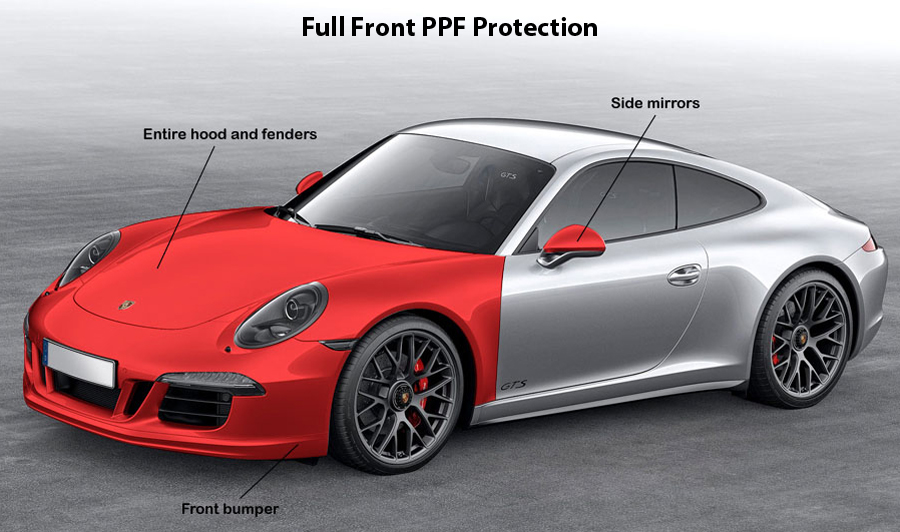 Partial Front End Protection
This package covers the minimal necessary parts of the front end.  Front of the hood gets about 20" of film and fenders are covered to match.  Partial front coverage includes:
Front bumper
Partial Hood
Partial Fenders
Mirror covers
Headlights and fog lights are protected when possible
Starting at: $975 for cars and $1100 for SUVs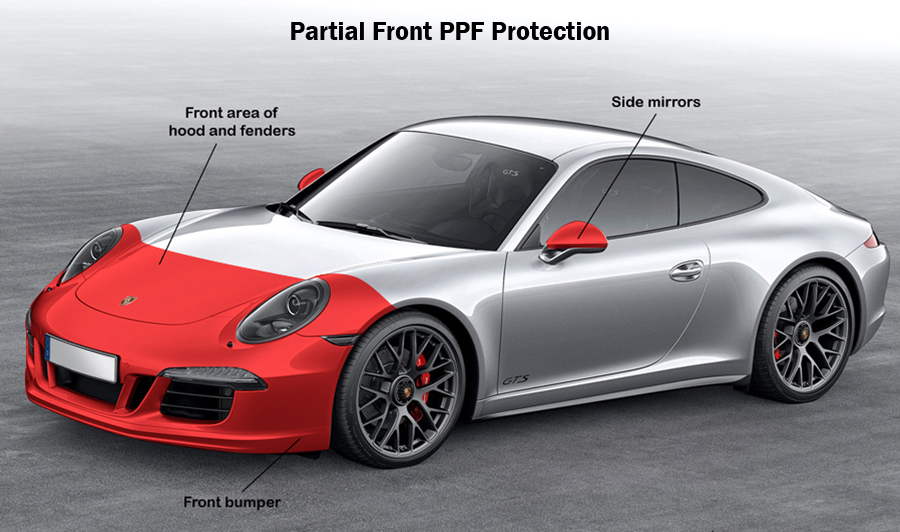 Panels on the lower end of the car or behind wheels are very likely to get hit by road debris.  In addition to the front end coverage, we recommend XPEL Paint Protection Film on the following:
Rocker panels
Rear bumper (full or partial)
Areas behind front and rear wheels
A-pillars and roof edge
B-Pillars (usually painted black and scratch easily)
Luggage area strip
Door cups and edges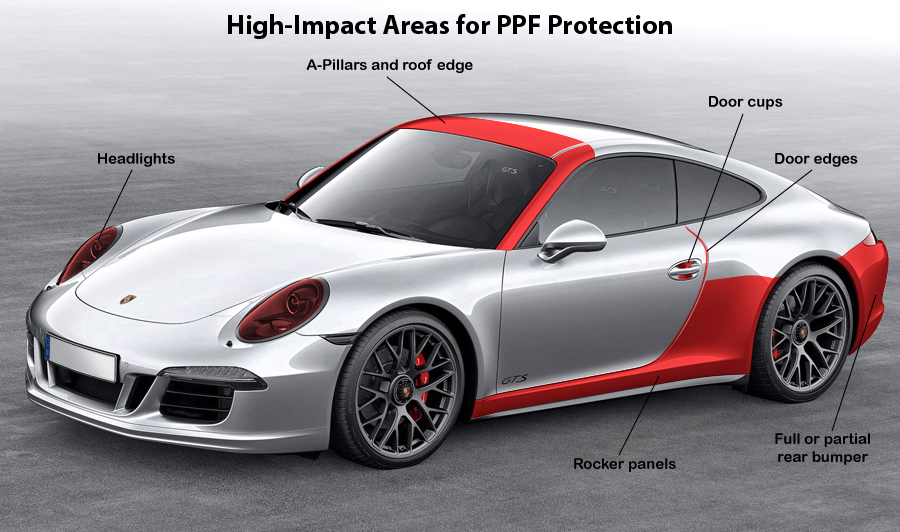 *All services are performed only by appointment.
*Estimates for most services can be given through email or over the phone based on the year, make and model of the vehicle.
*Exact quote is given after a physical assessment and depends on size, type and overall condition of the vehicle.
*Paint correction, coatings and PPF services require a non-refundable retainer of 20%.
*Payment Accepted: Cash, Check, American Express, Discover, MasterCard, Visa and PayPal. (3% fee for Credit Cards and Paypal)
*Cancellation Policy: A cancellation fee of 15% will be charged for appointments cancelled less than 48 hours in advance.